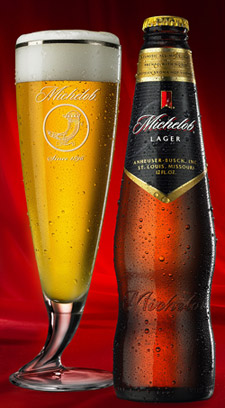 Remember the old advertising slogan: "Weekends are Made for Michelob?" But who can kick back and relax on another weekend with a nationwide beef recall due to e coli contamination? This Saturday night special from our friends at the federal Food Safety & Inspection Service is a recall of 188,000 pounds of ground beef produced by the Rochester Meat Company and distributed all across the good Ole USA.
FSIS reports that:
The problem was discovered through an investigation initiated by the Wisconsin Department of Health and Family Services and the California Department of Public Health into five illnesses in Wisconsin and one illness in California. Anyone concerned about an illness should contact a physician.

The ground beef products subject to recall were produced on Oct. 30, 2007, and Nov. 6, 2007. The products subject to recall were shipped to distributors nationwide for further distribution to restaurants and food service institutions. These products were not available for purchase by consumers in retail establishments.
Each box in the recall bears the establishment number "Est. 8999" inside the USDA mark of inspection. Here's the recall list:
10-pound boxes of "SEASONED BEEF BULK" bearing a product number of "09068," as well as an eight-digit lot number beginning with "730314."
10-pound boxes of "100% PURE BEEF PATTIES" bearing a product number of "09071," as well as an eight-digit a lot number beginning with "731013."
15-pound boxes of "CHEYENNE SEASONED BEEF PATTIES" bearing a product number of "12017" or "12018," as well as an eight-digit lot number beginning with "730314."
10-, 15- and 20-pound boxes of "100% PURE GROUND BEEF PATTIES" bearing a product number of "1340," "127533," "135724," "158843" or "158852," as well as an eight-digit lot number beginning with "731013" or "731014."
10-pound boxes of "100% PURE GROUND CHUCK BEEF PATTIES" bearing a product number of "158898," as well as an eight-digit lot number beginning with "731014."
10-, 15- and 25-pound boxes of "100% PURE GROUND BEEF CHUCK PATTIES" bearing a product number of "85227," "227806," "407823," "407830," "407840," "417841" or "437531," as well as an eight-digit lot number beginning with "730314," "731013," or "731014."
10-pound boxes of "OUR HOMESTYLE 100% PURE GROUND BEEF PATTIES" bearing a product number of "208033," as well as an eight-digit lot number beginning with "731014."
15-pound boxes of "SEASONED BEEF PATTIES" bearing a product number of "357835," as well as an eight-digit lot number beginning with "730314."
15- and 15.3-pound boxes of "USDA CHOICE OR HIGHER 100% PURE GROUND BEEF PATTIES" bearing a product number of "437507" or "437521," as well as an eight-digit lot number beginning with "730314," "731013," or "731014."
15-pound boxes of "USDA CHOICE OR HIGHER GROUND BEEF CHUCK PATTIES" bearing a product number of "437822," as well as an eight-digit lot number beginning with "731014